Florida real estate law requires someone who has a complete depth of understanding, not only regarding real estate transactions, but the Florida laws that govern real estate, loans, mortgage brokers, commercial law and general business law transactions. With a proven track record of successful defense for our clients, Saydah Law Firm in Orlando, Florida provides skilled legal representation in all manner of Florida commercial real estate.
The Saydah Law Firm practices a wide range of Florida real estate law, including Florida real estate transactions, Florida real estate litigation, and landlord/tenant law in Central and surrounding Florida areas.
The Saydah Florida Real Estate Law Firm can guide you through your purchase or lease of any commercial or residential property.  We will review, negotiate, and draft the contract for the sale and purchase of the property, conduct the closing, escrow funds, provide title insurance, and make your real estate transaction is as smooth as possible.
The firm handles the following real estate matters:
Florida Real Estate Litigation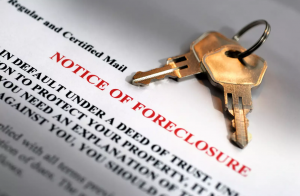 The Saydah Law firm can provide aggressive representation in disputes and litigation over both residential and commercial property.  Additionally, the firm has experience litigating many aspects of real estate transactions.  Florida State and federal real estate statutes provide procedures that developers must follow when selling vacant lots condominiums in Florida.
The procedures can be tedious and often require developers to make certain disclosures.  Failure of the developer to comply with these state and federal statutes can also be lead to litigation.  When transactions do not go as planned, our firm will provide aggressive representation with the goal of reaching a successful resolution.
FLORIDA REAL ESTATE LAW, BUY SELL A HOME in FLORIDA, LANDLORD TENANT, MORTGAGE LOAN & FORECLOSURE LAW, CONSTRUCTION LAW, CONDEMNATION & EMINENT DOMAIN